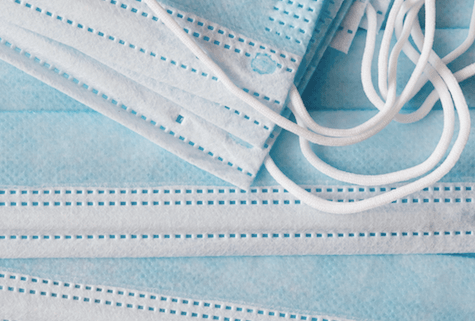 Coronavirus has disrupted quite a few industries over the last few months. One of the industries that it will continue to affect for the foreseeable future is the healthcare system. As it continues to spread, and we continue to see the effects of coronavirus, insurance programs will likely see a rise in health care costs. Here is an overview of how we think coronavirus could affect health care costs:
The first place we will likely see a rise in healthcare costs is with testing and treatment. As the number of coronavirus cases is still unknown and potentially growing, public health will be vital to limiting and eliminating the spread of coronavirus. There are mixed messages on whether or not we have reached the peak number of cases in the U.S, and some say that there may be another spike in cases shortly if social distancing is relaxed.
The cure for coronavirus is still unknown, but the usage of current treatments are a way to support those who are infected. Once an effective treatment is established, there will likely be a reduction of strain on healthcare systems. Still, additional costs of implementing new drug treatments will cause the overall cost of care to increase along with a new vaccine treatment as an added cost in the near future.
Around 15% of people infected with coronavirus require some kind of hospitalization, which typically includes needing ventilation. Costs associated with these procedures can be extremely expensive. Ventilation treatments can cost anywhere from $34,223 to $88,1114, depending on how long a person is on the ventilator.
Many healthcare providers are concerned about the possibility of seeing an influx in people using healthcare services after stay-at-home orders lift. It is likely that the low demand for healthcare now will cause a delayed demand that could be overwhelming for providers and insurance companies later down the road. This sudden influx could quickly drain hospital resources if they are not adequately prepared. In some parts of the country, hospitals could not have enough beds for the number of patients needing care.
Hospitals have already begun canceling elective procedures. Though they are considered elective and therefore not urgent, these procedures almost always improve the patient's daily life and prevent early death. These delayed procedures will likely be scheduled for next year, which would raise overall healthcare costs for 2021. Foregoing these procedures could also cause health outcomes to decline, as well as higher spending for the individual later due to complications.
Medicare
Because the older populations are at high risk for contracting COVID-19 and potentially having complications related to coronavirus, the Medicare program could be affected. An increase in Medicare spending could potentially spill-over into the beneficiaries' out-of-pocket spending in years to come. The out-of-pocket expenses will show up as an increase in premiums, deductibles, and other cost-sharing programs.
Another consideration that may affect Medicare spending is telehealth services. Under the CARES Act restrictions on telehealth services, which could cause a decline in doctor's office visits and the costs associated with holding in-person appointments.
Medicaid
Medicaid programs will also likely be affected by COVID-19. The costs of the program will likely increase as unemployment increases, and people are losing coverage provided by their jobs. Medicaid spending and enrollment increases in times of economic downturn. As more people enroll and the costs dealing with testing and treatment increase, the pressure on Medicaid costs will also increase.
As we continue to understand the effects of coronavirus, there are many implications to consider. Contact us to get the right coverage for you and your company.
https://www.sbmabenefits.com/wp-content/uploads/2020/07/Screen-Shot-2020-07-21-at-11.38.29-AM.png
714
475
Amanda Rogers
https://www.sbmabenefits.com/wp-content/uploads/2020/07/sbma-logo-.jpg
Amanda Rogers
2020-07-21 11:39:54
2020-07-21 11:39:55
How Coronavirus is Affecting Healthcare Costs