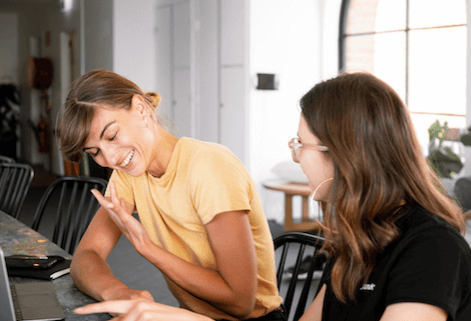 Keeping employees engaged and excited about work can be a difficult task for some employers. There are a few things you can do as a leader within your organization to foster employee happiness. One of the main ways is to offer voluntary benefits. Employees are looking for insurance when they are looking for a company that will serve them, but they also require additional benefits, and other creative approaches to benefits. In the article below, you will see the best ways to keep employees engaged and excited about work, and how important it is to offer more than just health insurance. At SBMA, we have insurance options that include vision, dental, and other voluntary benefits. Check out our plan options here!
The Best Ways to Keep Employees Engaged and Excited About Work
Attract ENGAGE Retain.
An engaged workforce is a productive workforce.
But you can't force someone to be engaged.
Once you've got a candidate through the hiring, onboarding and training process, you really want to retain them. But what about two years in, five years in. What do you do as a company to re-engage and thereby retain your staff?
People are engaged when they feel they make a difference. People are engaged when they feel appreciated. People are engaged when they feel a sense of purpose. People are engaged when they feel aligned with the company's values.
So, here are 6 ways to align yourself as a company for the best possible chance of engaging, inspiring, and thereby retaining your workers.
Benefits aren't just a 401K: While health insurance is the #1 benefit employees look for, there are many other ways to keep employees feeling valued that are outside the traditional, raise, increase in benefits routes. Flexibility around work-life balance rates more highly among millennials than even health insurance in a study conducted in 2017 by Forbes magazine. Bringing yoga into the workplace is another way to engage your teams in physical and emotional self-care right there on the job. Don't think of it as losing an hour of productivity, you're not! You're donating an unproductive hour to the cause of engagement. Stress is the #1 reason people leave jobs. So OHHHMMMMMM.
Share your passion: If you're passionate about running, donate 5% of your profits to a charity that uses running programs to get homeless people back on their feet. If your passion is the environment, commit to a 100% plastic waste-free catering service… Whatever drives you will inspire others. Sharing your passion with the team makes everyone clear that the CEO and owner cares deeply just like them.
Get goofy: Not the dog that owns a dog… Get silly, be willing to be wrong. Allow the company to see your human side. If that means outtakes and blooper reels go out on social media, do that. If it means sharing that your dog died and you're feeling really low… that's vulnerability and as goofy as it may sound. There's tremendous strength in vulnerability (Brene Brown)
Raise the bar: Raise up the mid-level managers in your company by bringing in training for them. There are grants companies can apply for that pay for training effectively making that training free on the front end and so very profitable when your managers become leaders.
Bang a gong: Employee of the month? Employee Spotlight, an actual gong for sales that close? There are so many ways to praise publicly (and reprimand in private). These principles set out years ago by the likes of Ken Blanchard hold true to this day. People want to be recognized for what they do well. So give 'em a hand.
Ensure role alignment: Identify your company culture. Hone in on it like a laser and protect it like it's a crystal figurine your granny asked you to hold. When you're certain about your culture you can hire to align with it. When you hire people who are aligned with the culture and get them in the right role, you'll retain those people throughout their job lifecycle.
Intentional culture takes time and effort to build and only a small amount of neglect to destroy. On that happy note, we'll say, Happy retaining!
Encouraging and engaging employees can make a huge impact on your company's culture. If you feel your company could use some adjustments to your current company culture, Culture Works can help!
https://www.sbmabenefits.com/wp-content/uploads/2020/07/Screen-Shot-2020-07-21-at-3.36.27-PM.png
708
471
Amanda Rogers
https://www.sbmabenefits.com/wp-content/uploads/2020/07/sbma-logo-.jpg
Amanda Rogers
2020-07-23 19:00:00
2020-07-21 15:37:58
Employee Retention is More than Just Health Care